$500 Off on Any New System Installation
Furnace Repair Services
In the colder months of the year, a broken furnace can be stressful and even dangerous as the comfort of your home and family depends on it. Furnace breakdowns can be a terrible experience and we don't want that for you!
At Frederick Air Conditioning and Heating, we provide the best furnace repair services just for you!
With our fast, reliable and cost-efficient 24/7 HVAC service in Maryland, you're in safe hands.
With over 20 years of hands-on experience, our expert, licensed and certified technicians are the best people to do the work for you. You can be sure of a job well-done guaranteed to last a long time.
The next time your furnace breaks down, we hope you know who to call!
We provide our furnace repair services everywhere in and around Frederick County, Montgomery County, Howard County and Carroll County.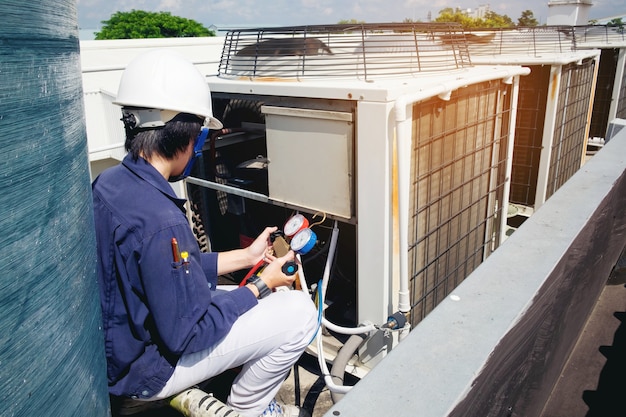 Common Furnace Problems
A furnace is a major source of heat in homes during the cold months. It transfers heat to air, which blower fans then send through the duct works of a house and out of the vents.
The most common type of furnace in homes today is the Natural Gas Furnace, due to its affordability, efficiency,clean burning and quality comfort. Another type is the Electric Furnace
Common problems your furnace could have include:
Your furnace has one job, which is to distribute warm air throughout your home so that you and anyone else living there can be comfortable when it's cold outside.
If it can not do this conveniently, then it needs a repair!
As a furnace heats up your home, it usually switches on and off while trying to maintain the temperature set on the thermostat.
If your furnace keeps turning off and on frequently without reaching the set temperature, you need to check it!
No Longer Turns on Automatically
If your furnace is working properly, then it should turn on automatically once it receives a signal from the thermostat. If you notice it is not coming on, then it could mean there is something wrong with the furnace.
Let's help you check it out!
When your furnace starts a cycle but suddenly shuts down before the room reaches its set temperature, there could be a problem.
A furnace can stop working due to old age or because it tripped the circuit breaker. Whatever it is, we are here to help you check it and fix it.
A furnace will usually make some noise as it operates, but some other types of noises can be a sign of a problem and a sign that it needs to be checked out.
When To Call Us ?
It is recommended not to try fixing anything in your furnace by yourself as this could lead to an even bigger issue. So once you notice any of the problems above, call our experts to take a look at it!
Why Should You Hire Us?
When we inspect your furnace, we know what exactly to check and how to check it to be able to determine what needs to be done.
With our expertise, getting the work done in record time is one of the perks. We know what to do and how to do asap!
Our furnace repair technicians only use the best parts to prevent further damage to your furnace. Bad parts could cause even more damage and we do not want that!
Along with our repair service, we also give professional advice on proper usage and maintenance of your furnace.
We know what works and our tips and tricks will ensure that your furnace serves you for a long time.
At Frederick Air Conditioning and Heating, doing a great job is our trademark everywhere! We show up unfailingly everytime
$500 Off on Any New System Installation