$500 Off on Any New System Installation
Heat Pump Repair Service
Having your heat pump developing problems suddenly is not fun. It is a multi-purpose appliance that works either for cooling or heating a space by pulling energy out of the air. 
At Frederick Air Conditioning and Heating, we provide the best heat pump repair services just for you!
With our fast, reliable and cost-efficient 24/7 HVAC service, you have nothing to worry about.
Our 20 years of hands-on experience ensures that only expert, licensed and certified technicians are here to do the work for you. 
If you are currently having problems with your heat pump, Call us immediately! 
We provide our heat pump repair services everywhere in and around Frederick County, Montgomery County, Howard County and Carroll County.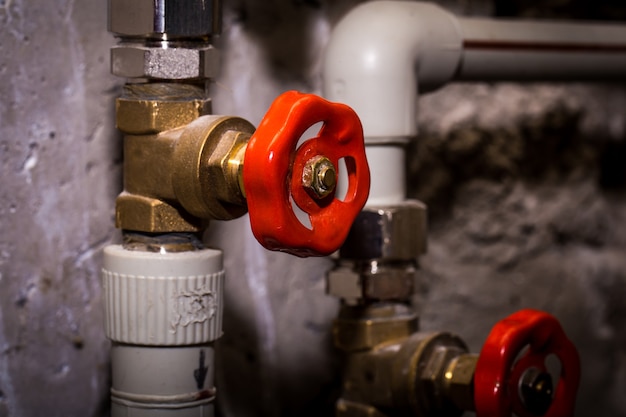 When Should You Call Us?
There are a variety of things that could go wrong and you'll need a professional to handle it. Some of them include:
The job of a heat pump is to produce warm air. When it stops producing warm air, the issue could be that it's not receiving enough power. The thermostat is not set correctly or has improper wiring.
The heat pump could blow cold air if the unit is not set correctly i.e the unit is set to a/c mode or it has automatically detected frost and gone into a/c mode.
When your heat pump is working and it's not blowing cold air but the room still feels cool, it is probably because the unit is not running efficiently.
It's natural for a heat pump to produce slight humming noises. The heat pump may even be considered the loudest appliance in your home. However, once the noise doesn't sound right anymore, there's a problem.
Normally, there should be no odd smell coming from your heat pump. When you begin to notice a rotting or musty smell, then you'll know something is wrong with your heat pump.
How Can We Help?
As HVAC professionals we know exactly what your heat pump needs, and when it needs it.
Here are some of the things we can do for you;
We clean the air filters.

We check the pump noise level

Clean the coils in the system.

We examine the temperature readings.

We check the system fault diagnostics.

We check the general operation of the system etc
Why Should You Hire Us?
With over 20 years of experience in making lives easier with our work, we're the best for you to call on!
We make sure you can always count on our licensed, trained and certified HVAC technicians to do their best every time!
Choosing us means you put your safety first. The heat pump usually operates on a very high current value. This is why our technicians use extra-ordinary safety gears while working around the appliance.
We strongly advise against attempting to fix your heat pump yourself as it could lead to a fire outbreak putting yourself and your family at the risk of electrocution.
You don't have to worry about our technicians taking a lot of time on reports. Our technicians have been trained to get the job done quickly and efficiently.
At Frederick Air Conditioning and Heating, your safety and comfort mean the most to us.
We make sure you see that with every completed job.
Call Us Now!
$500 Off on Any New System Installation