Frederick Air Conditioning and Heating Will Help with all your HVAC Needs
Nearly everyone knows that air conditioners are complicated machines, as there are numerous components embedded in it. From the plumbing components to the electrical, mechanical and refrigerator's components.
More to the complexity, if an AC is faulty, the other parts are being affected, and generally, the cooling effect is slowed or altered. This problem could be frustrating, disheartening and makes a whole day unpleasant. You see, most folks wouldn't hesitate to call on air conditioning repairs. For example, Frederick Air Conditioning and Heating often get calls as regards the need for repair.
However, not all calls worth it; there are a few things you can do if your AC system is malfunctioning. My troubleshooting guides will assist you in getting your ac back on track so you wouldn't need the service of an air conditioning repairs.
1. When There is no Power- Check The Circuit Box And Thermostat. Don't be fooled!
Regardless of the number of times, you keep trying, with no power. HVAC Frederick MD advice that before you pull a call across to them, you must first be sure that you know the condition of your circuit breaker maybe there happens a tripped breaker. What if your circuit breaker is excellent?
Check your thermostat; this is to ensure that it is set in auto mode or cold, make a little adjustment, which is, adjusting the temperature of the thermostat setting five degrees below the reading and pay close attention to hear if the system starts on.
2. Check the Outside Unit:
Before making a service call, your AC outside unit needs to be checked or obstacles that could stand the way of airflow through the grille. Another probability is that the condenser coil is caked with debris and dirt and is now obstructing the release of heat-energy which eventually degrades cooling. If you find any dirt and debris, with a pointed brush and gentle touch, you can flush them out and clean appropriately after the operation.
3. Did You Change The Filter Recently?
At Frederick Air Conditioning and Heating, a host number of technicians receives several calls on air conditioning repairs that resulted as a result of the most straightforward device in HVAC system which is the air filter.
If your Air conditioner repeatedly turns on and off, a clogged filter might be the cause. It should be noted that a clogged air filter has the potential of damaging the blower motor and dip hands into your budget. As a result, it is then advisable that you check your screen once every month.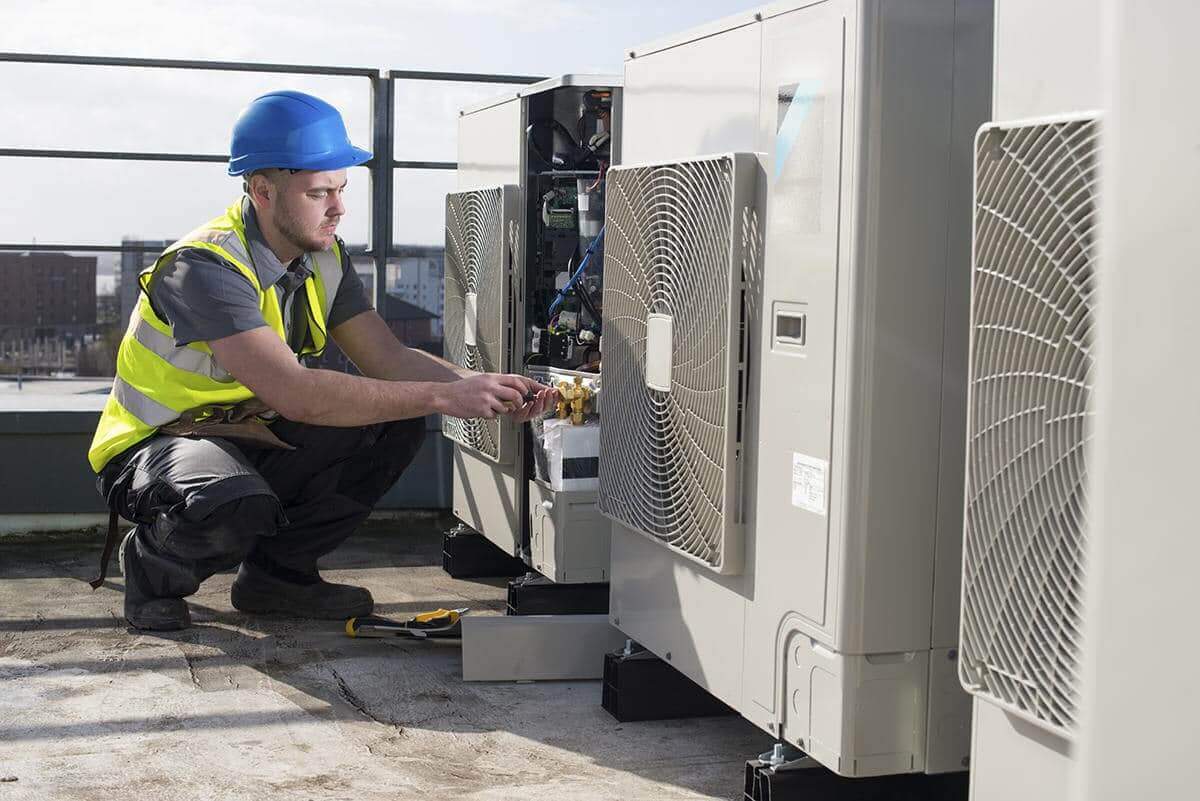 4. Rattling Air Ducts:
Clamoring and clattering noise usually accompany uneven temperature from room to room, or worse flow or no flow from one or more of the vents that convey air. What is accountable for this is disconnected or loose or dirty air ducts.
The air ducts, though not a technical component of your air condition convey the cooled air in all areas of your home and are saviors when it comes to giving comfort and perfect home efficiency.
Should you have questions about these tips mentioned above or perhaps you will need an A/C repair, Frederick Air Conditioning and Heating is always ready to assist you. Contact us today! https://www.hvacfrederickpro.com
Frederick Air Conditioning and Heating
47 E All Saints St. Frederick, MD 21701
301-444-5630
Check us out on Social Media